Renowned Punjabi singer, lyricist, and heartthrob, Amrit Maan, is rapidly carving out a distinctive niche for himself in the Punjabi music and entertainment industry. Born on June 10, 1992, in Goniana Mandi, District Bathinda, Punjab, Maan's unique persona is as multifaceted as it is appealing. From his unique mustache and beard, both hallmarks of his striking style, to his impressive educational background as a software engineer with an M. Tech degree, Maan is truly a force to reckon with. He is not just an artist but also a style icon for the younger generation.
Raised in a Sikh family where both parents were teachers, Maan was an average student but with a remarkable interest in the world of entertainment. He was drawn to the glamour and the artistry of the Punjabi entertainment industry from his childhood. His active participation in various school and college events allowed him to hone his performance skills, becoming adept at both dance and singing.
His first venture into the limelight came in 2013 with his debut movie as a singer, "Goriya." Following this, he showcased his acting talent in various other movies, such as Channa Mereya, Laung Laachi, Aate Di Chirhi, and Do Dooni Panj. His captivating performances and melodious voice led him to earn the prestigious Punjabi Music Award for Best Duo/Group, a testament to his growing influence in the industry.
Besides his successful acting career, Amrit Maan is also recognized for his prolific work in music. Songs like Desi Da Drum and Muchh te Mashook have won him millions of fans worldwide, and his DJ mix song Peg Di Waashna in 2017 added another feather in his cap. He has also lent his songwriting talent to famous Punjabi singers like Diljit Dosanjh, Gippy Grewal, Ammy Virk, Ranjit Bawa, and Nacchattar Gill, contributing significantly to the Punjabi music industry.
Recently, Maan released his album "All Bamb," which quickly climbed the trending charts on YouTube, thanks to its hit song "All Bomb." This song, featuring popular actress Neeru Bajwa and presented by Speed Records, has been greatly appreciated by his fans and critics alike. The commendable direction by Ikwinder Singh, Dr. Zeus, and the Desi Crew added to its success.
Beyond his album, Maan's recent collaboration with popular actress and singer Nimrat Khaira on the song "Sira E Hou" has also been creating waves on YouTube. It has already crossed 79 million views, setting a new benchmark in the Punjabi music industry. The song is a tribute to the musicianship of the Desi Crew and the deft direction by directors Harry Singh and Preet Singh.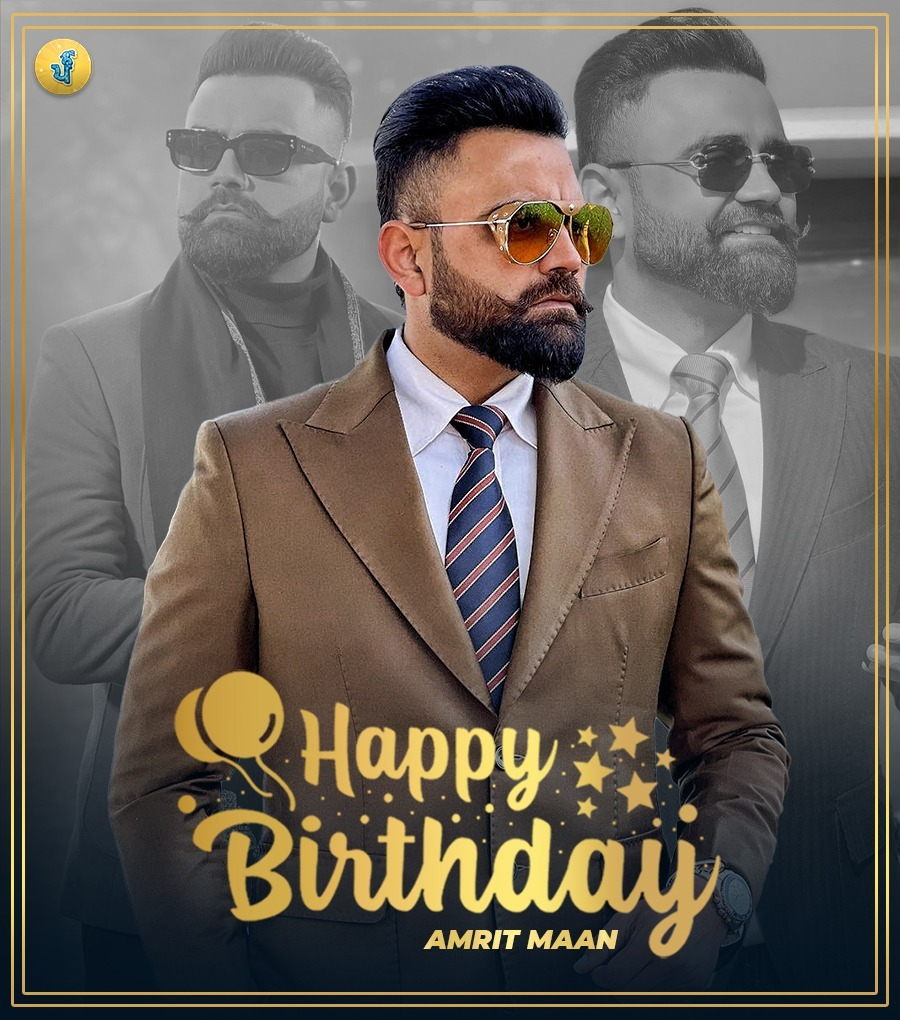 In a recent interview, Maan expressed his excitement over the massive appreciation he's been receiving from his fans and hinted at several exciting projects in the pipeline. As his career continues to ascend, fans eagerly anticipate what this versatile talent will bring next to the Punjabi music scene.