Binnu Dhillon, an eminent figure in the Punjabi film industry, has been making waves since his entry into the cinematic world. Born on 29 August 1975 in Dhuri, Sangrur, Punjab, he's not just recognized for his unparalleled acting prowess but also for his versatile roles that span across both Punjabi cinema and Bollywood.
Early Beginnings
His journey began in the serene streets of Dhuri, where he completed his schooling at Guru Teg Bahadur Public School. Later, he ventured into the world of arts, pursuing a post-graduate degree in theatre and television from Punjabi University, Patiala.
His passion for performance was evident even during his university days, where he engaged in plays both as a student and a member of the theatre repertory.
Venturing into the Spotlight
Binnu's foray into the entertainment world wasn't directly into films. Initially, he illuminated stages worldwide as a Bhangra performer, showcasing the rich Punjabi culture at festivals in countries like Germany and the UK.
Television beckoned soon after, and he graced the small screen with series like 'Paddu', 'Sarhad', and 'Gaoundi Dharti' among others.
His cinematic journey began with minor roles in Bollywood hits such as 'Shaheed-E-Azam' and 'Dev D'. However, it was Punjabi cinema that truly recognized and embraced his potential.
A Directorial Twist
2010 marked a significant shift in Binnu's career when he donned the director's hat for 'Naughty Baba in Town'. This play, which was showcased across the US and Canada, only added another feather to his already illustrious cap.
The Comedic Maestro of Punjabi Cinema
Binnu's charisma, combined with his impeccable comic timing, propelled him to stardom with movies like 'Carry On Jatta', 'Sirphire', and 'Vekh Baraatan Challiyan'. As his reputation grew, he not only emerged as a sought-after actor but also tried his hand at production.
Filmography Highlights
While he has been a part of numerous blockbusters, some of the standout performances include his roles in 'Channo Kamli Yaar Di', 'Vaisakhi List', 'Vekh Baraatan Challiyan', and the recent 'Jinne Jamme Saare Nikamme'. Fans are eagerly awaiting his upcoming releases like 'Gaddi Jaandi Ae Chalaangaan Maardi' and 'Carry on Jatta 3'.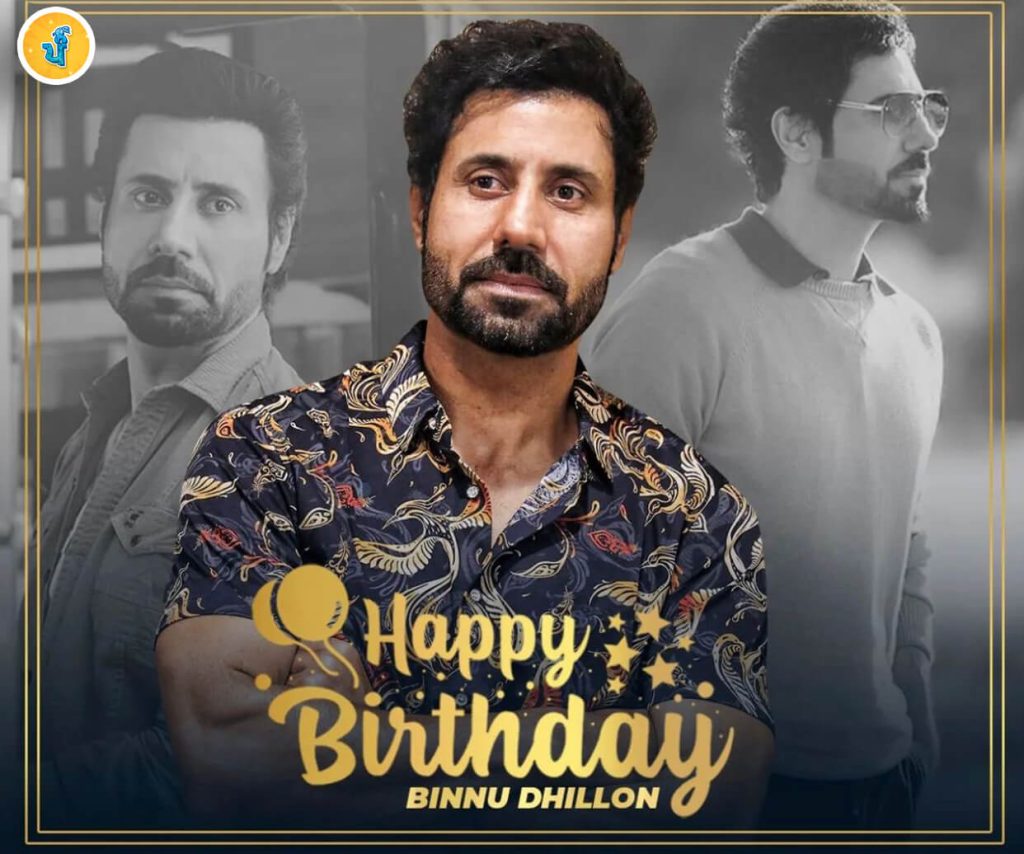 In Conclusion
Binnu Dhillon's journey is an inspiring tale of passion, persistence, and unparalleled talent. From humble beginnings in Dhuri to lighting up screens across the globe, he's truly a gem of the Punjabi film industry.