Jass Bajwa, whose real name is Jaspreet Singh Bajwa, has quickly become one of the most significant figures in the Punjabi Music Industry. Born in the rural village of Heran, Raikot, Ludhiana, India, on 25 June 1988, Bajwa's journey to becoming an established singer and lyricist was fraught with challenges and trials, yet inspiring and humbling. Standing tall at 5'8″, Bajwa is not just a figure to look up to for his musical talents but also for his perseverance and dedication.
Growing up in a traditional Sikh family, Bajwa developed a love for singing at an early age. Despite the disapproval of his parents, who urged him to concentrate on finding a job, Bajwa's passion for music remained unfaltering. This early discord did not dampen Bajwa's spirit; instead, it spurred him on to chase his dreams with even greater fervor.
His journey was further challenged when he encountered a severe throat problem during his 9th grade. Doctors predicted he would never sing again, but destiny had different plans for Bajwa. Overcoming his physical hurdle, he took it as a test of his determination and emerged victorious.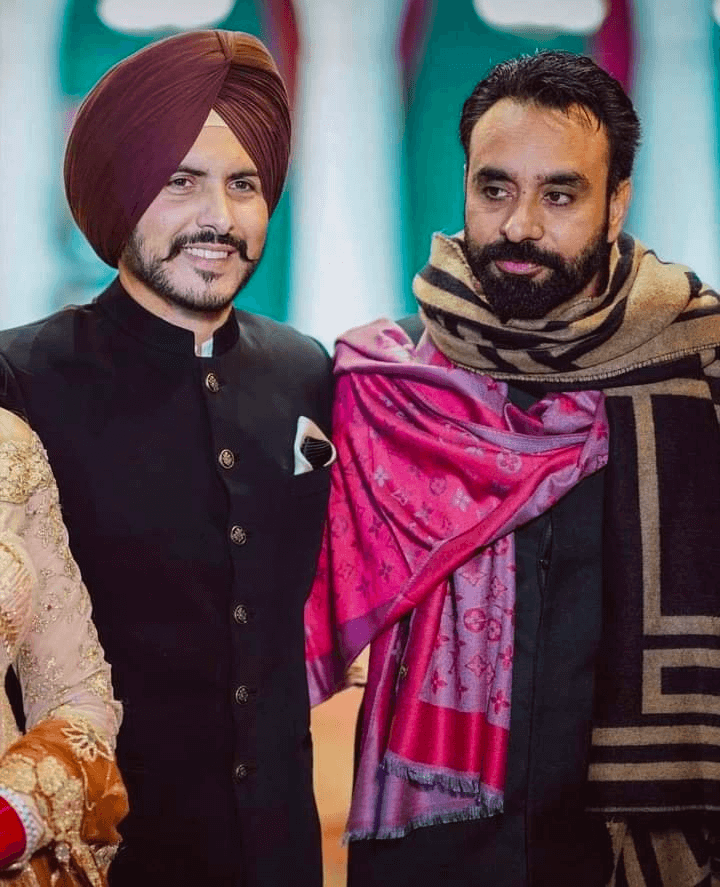 In 2014, after enduring many struggles, Bajwa finally broke through the music industry with his debut album, "Chakvi Mandeer". This album marked the beginning of his successful journey as a singer. The following year, Bajwa launched his second album, "Jatt Sauda", which was met with a phenomenal response, particularly from the youth, further cementing his position in the industry.
His success in the music industry paved the way for his acting career. He made his acting debut in the Punjabi film "Thug Life" in 2017, and his performance was widely appreciated. His acting journey continued with another film, "Doorbeen", released in 2019.
Meanwhile, Bajwa continued to thrive in the music industry. In 2017, he released various singles, with "Nose Pin" & "Dil De Raje" being particularly popular, adding another feather to his cap.
In 2018, Bajwa released his fourth album, "Jatt Nation", further solidifying his place as a prominent Punjabi singer and lyricist. The album, released on 10 November, received widespread acclaim and was a testament to Bajwa's evolving musical style and maturing lyrical prowess.
In conclusion, Jass Bajwa is more than just a singer and lyricist. He is an example of perseverance, of passion triumphing over adversity. His journey is a testament to the power of hard work and dedication. With his raw talent and relentless determination, Bajwa has carved a niche for himself in the Punjabi Music Industry. His story serves as an inspiration to many young artists trying to make a mark in the music world. Bajwa's journey is a clear example that nothing is impossible if one has the passion and determination to follow their dreams.