Punjabi actress Tania has been conferred with the prestigious "Shaan Punjab Di Award" for the Young Performer of Punjab. The award was presented by the Honorable Governor of Punjab Shri Banwarilal Purohit, MP Vikram Sahney, and Punjab Cabinet Minister Meet Hayer at a glittering ceremony in Chandigarh.Tania, who has been making waves in the Punjabi film industry with her versatile acting skills and engaging screen presence, was recognized for her contribution to Punjabi cinema and the cultural heritage of the state. The Shaan Punjab Di Award is a coveted honor that celebrates the achievements of individuals who have made significant contributions to the development of Punjab and its people.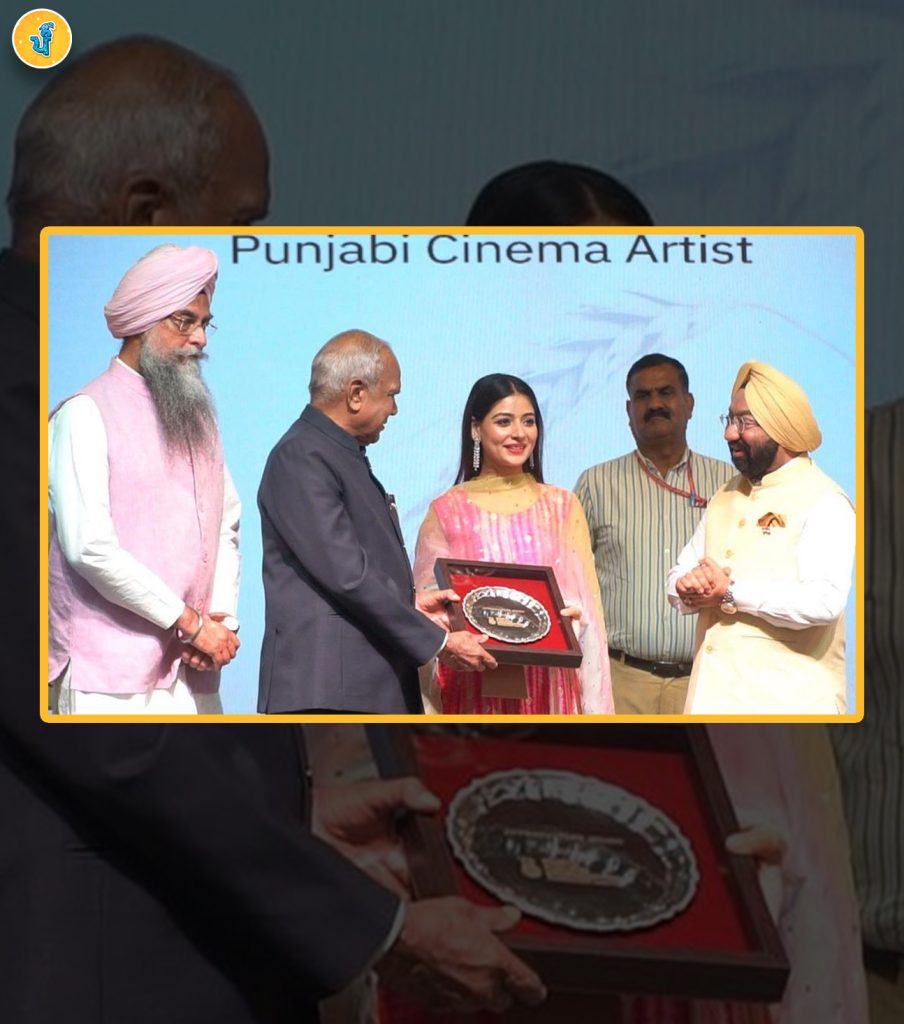 The ceremony, which took place at the Tagore Theatre in Chandigarh, was attended by prominent personalities from the fields of politics, entertainment, and sports. Several performances and cultural events were organized to showcase the rich cultural heritage of Punjab.In her acceptance speech, Tania expressed her gratitude for the honor and dedicated the award to her family, friends, and fans who have supported her throughout her journey. She also acknowledged the hard work and dedication of the entire Punjabi film fraternity, which has helped elevate the status of Punjabi cinema on the global stage.Governor Banwarilal Purohit, in his address, lauded the efforts of the young actress and emphasized the importance of nurturing talent in the state. He stated, "Tania's accomplishments in the Punjabi film industry are a testament to her dedication and hard work. It is important for us to recognize and encourage such talent, as they serve as role models for the youth of Punjab."
MP Vikram Sahney and Punjab Cabinet Minister Meet Hayer also praised Tania's contribution to the Punjabi film industry and wished her continued success in her career.Tania made her acting debut in the Punjabi film "Qismat" (2018), and has since then, appeared in several hit movies, including "Guddiyan Patole" (2019), "Chal Mera Putt" (2019), and "Sufna" (2020). With a string of successful films to her credit, she has quickly established herself as one of the leading actresses in Punjabi cinema.The Shaan Punjab Di Award is a fitting recognition for Tania's exceptional talent and the impact she has had on the Punjabi film industry. As she continues to captivate audiences with her performances, the future looks bright for this talented young actress.